Post-accident action in Texas multi-vehicle fatal crash may facilitate compensation.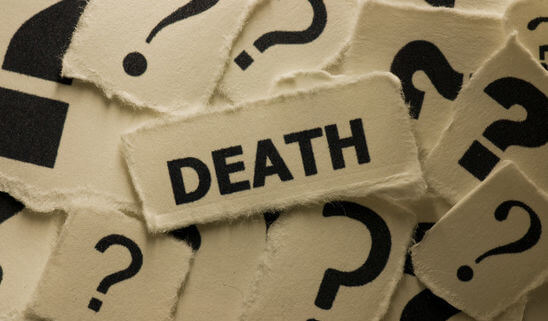 Texas – October 10, 2022
An overnight crash in Dallas involving several vehicles caused fatal injury to the driver at the scene.  Dallas police tried to stop a Dodge Charger when the driver sped off, and the officers did not engage in a chase. The driver later sped through a red light and hit an SUV causing him to lose control of the vehicle that rolled across the center median on Westmoreland Road in West Oak Cliff and hit a pickup truck with two adults and one child inside who were injured but expected to recover.  A determination will be made as to reasons the driver did not stop for police and was driving recklessly, and if DUI is found to contribute the accident, it may impact a personal injury case.  Accident victims, or loved ones who have been injured, or suffered harmful loss caused by a motor vehicle accident should be aware that their actions immediately afterward may impact their physical and financial compensation.  Because accidents can result in catastrophic injury and death, it is recommended that victims seek the assistance of experienced car accident attorneys in Texas, who are instrumental in personal injury litigation, and wrongful death claims.
Swift post-accident actions.
Accident victims should take certain actions to preserve information and evidence that may help with case building toward comprehensive damage recovery including:
Calmly assessing the situation and offering help to other accident victims if it is possible,
Calling law enforcement to the scene immediately for reporting,
Keeping comments regarding fault to oneself,
Seeking emergency medical attention even if injuries are not visible to the human eye,
Obtaining witness contact information where possible,
Reporting accident to employer and insurance,
Taking video, or photos of accident scene and property damages,
Consultation with an accident lawyer.
It is important to ascertain who may be responsible for a motor vehicle accident. Catastrophic injuries, property loss, and wrongful death may leave victims and their loved ones with exorbitant medical bills and replacement costs that will plummet them into financial ruin without compensation from negligent parties.  Accident attorneys will guide victim's actions toward fiscal recovery after the loss of a loved one.
Texas statute of limitations.
The statute of limitations, or time a person has to file a claim against another party is two years in Texas, with specific inclusions regarding wrongful death, medical malpractice and claims against government entities.
Damage valuation and insurance compensation.
A Texas accident lawyer can explain valuation determinations for auto insurance claims and impacts of DUI on claims, settlements and damage awards for economic losses including lost wages, medical bills, medical care, and treatment, plus household expenses; and non-economic loss including pain and suffering, loss of consortium, or companionship.  Personal injury attorneys will guide accident victim' actions toward financial recovery on a case-specific basis.
Hire a lawyer.
Experienced Texas attorneys at the Cooper Law Firm can file a legal action for personal injury claims and death benefit insurance losses, as well as survivor's insurance benefits related to motor vehicle accidents in Texas.
Cooper Law Firm
Mailing Address: P.O. Box 2222
Longview, TX 75606
Physical Address: 501 N Third St,
Longview, TX 75601
Telephone ; (903) 297-0037
Toll-Free: 1-855-297-HURT (4878)
Facsimile: (903) 236-0035
Sources.
https://dui-lawyers.usattorneys.com/wp-content/uploads/sites/2/2021/11/photodune-693773-death-xs.jpg
364
548
nora
https://usattorneys.com/wp-content/uploads/sites/2/2020/01/logo.svg
nora
2022-11-09 10:56:33
2022-11-09 11:01:06
Post-accident action in Texas multi-vehicle fatal crash may facilitate compensation.