Repeat DUI Offender Arrested After Vehicle Collision in Stockton, California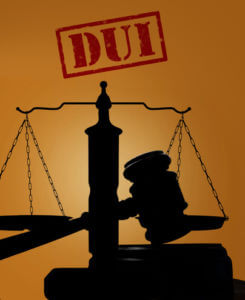 CBS 13 Sacramento – A man was arrested for a felony DUI in Mid April after a crash that sent one person to the hospital. According to the Stockton Police Department, the incident took place around 11:30pm when the driver of a white Chevrolet truck got behind the wheel of his car after spending the evening drinking with friends.
While drunk driving, the driver drifted into oncoming traffic on El Dorado Street near Churchill Street and crashed into a red Toyota in a head-on collision. The 39-year old intoxicated driver was uninjured and his blood alcohol content was twice the legal limit. The driver of the Toyota sustained major injuries and was taken to the hospital for treatment.
The drunk driver was arrested for felony DUI and driving with a suspended license for a previous DUI.
What happens if you get arrested multiple times for Driving Under the Influence?
According to California law, your second DUI offense is punishable by three to five years of summary probation, up to 30 months of DUI school, fines, and penalties assessments from $390 to $2,000, along with less than 96 hours in jail. A license suspension can also be implemented.
A DUI can cause issues behind the wheel that could have been prevented. Driving under the influence causes accidents that are typically more dangerous. Due to the clumsy nature of DUIs, these types of accidents can become worse than regular accidents.
Drivers in Stockton and the State of California need to take extra precautions while driving behind the wheel. If you or someone you know has been involved in a truck accident caused in the state or its surrounding areas, our website can help you contact a legal professional.
It's suggested to do the following:
Remain calm and get to a safe place.
Call 9/11.
Document the collision with your smartphone with photos, videos, audio recordings, and more.
If you are severely injured, seek medical care.
Go to the hospital if medical care is needed.
Contact your health insurance provider.
Contact your auto insurance provider.
Contact a Stockton, California DUI Attorney as soon as possible.
Use our service to find a legal professional near you! 
Residents of Stockton, California, and the surrounding areas must seek legal counsel in the case of unfortunate accidents. We can help you seek the legal help you and your family may need in times of adversity. Browse our website today and find an attorney to represent your case and freedom!
Contact our leading online service today! Our top-ranked search engine is ready to find you an attorney who can bring you and your family the compensation you deserve. Life is precious; we are here to handle the curveballs it throws your way! Whether you or a loved one have suffered an injury due to a DUI, our company is ready to find you someone who will fight for you and protect the area near you.
Contact to find an attorney near you today! If you have any further questions, please give us a call at 800-672-3103.
Latest posts by langston107
(see all)
https://usattorneys.com/wp-content/uploads/sites/2/2020/01/logo.svg
0
0
langston107
https://usattorneys.com/wp-content/uploads/sites/2/2020/01/logo.svg
langston107
2022-04-28 18:38:33
2022-04-28 20:12:25
Repeat DUI Offender Arrested After Vehicle Collision in Stockton, California